How do you make sure you do not end up with a mediocre graphical user interface for your embedded device that is virtually impossible to maintain and that in the end will take years to develop? The following RTC magazine article discusses some of the hurdles to overcome when developing user interfaces and the tools available to the developers.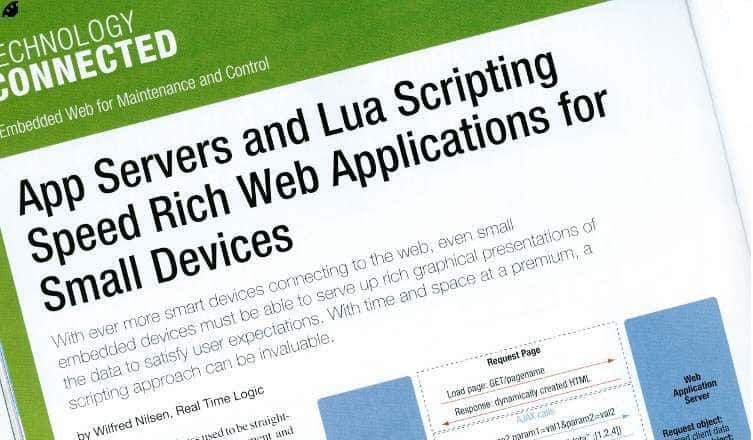 Download article Embedded Web for Maintenance and Control.
Related Article: Lua Fast-Tracks Embedded Web Application Development
Facing a Technical Puzzle? We're With You Every Step:
Your time is valuable. Let our expert consulting services streamline your networking, security, and device management tasks. And for those moments of DIY inspiration, our tutorials offer unmatched guidance. Partner with Real Time Logic and witness the seamless blend of expertise and empowerment.