Apply for the Barracuda App Server Hardware Eval Kit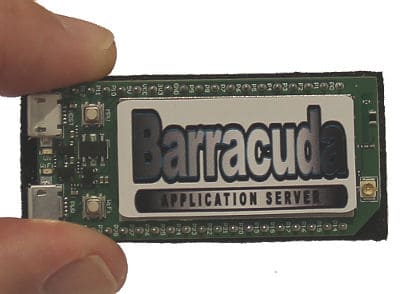 The Barracuda App Server Hardware Eval Kit consists of a Wi-Fi device with the Barracuda App Server software, along with tutorials and browser based development tools. All you need is a handheld device, such as a tablet. The device is pre-configured as a Wi-Fi access point and you may connect any Wi-Fi capable computer to this access point and immediately start working on tutorials and write applications without having to install any software.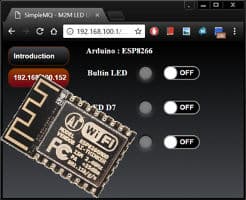 The eval kit comes optionally with an ESP8266 Wi-Fi chip with pre-flashed IoT firmware. The IoT firmware is designed to connect to the Barracuda App Server access point and enables you to control LEDs on the ESP8266 via a browser based Single Page App (SPA). See the Barracuda Server Eval Kit Getting Started Guide for details. The optional ESP8266 is for companies interested in our SMQ technology.
Download Getting Started Guide (PDF)
Limitations:
The Eval Kit is available exclusively to companies with a U.S. mailing address!
Please download the standard eval kit if you are not in the U.S.
Apply for the free eval kit:
The evaluation kit is designed for software engineers and is provided as a service to companies interested in purchasing the Barracuda App Server source code.